Contract manufacturing
Sheet Metal Bending Services
The sheet metal bending process creates solid sheet metal parts from sheet metal.
such as design, batch manufacturing, rapid prototyping, surface treatment, assembly and testing.
Delivery in as fast as 3 days
Sheet Metal Bending Services
Sheet metal bending is one of the most common sheet metal fabrication processes, which can quickly transform sheet metal into products with twists and angles.
By applying pressure on the surface of the material, after the yield strength of the metal sheet is exceeded, the metal sheet can be plastically deformed, and shapes with different radii and angles can be created according to different product designs.
Compared with other China sheet metal fabrication, Supro MFG reduces manufacturing costs by improving production efficiency and strict quality control. With rich manufacturing experience, we provide economic solutions for various complex sheet metal bending products.
We are proud of our short delivery time and fast turnaround sheet metal bending services, ensuring that large quantities of high-quality sheet metal bending products or rapid sheet metal bending prototypes are delivered on time.
Please contact the expert team of Supro MFG to get the most competitive quotation and manufacturability report within a few hours.
Custom Sheet Metal Bending Project Gallery
Regardless of the material or structural design, the sheet metal bending serivces can transform a single metal plate into a three-dimensional finished part. Beautiful, light and economical.
stainless steel bending parts
Carbon steel bending parts
aluminum alloy bending parts
copper alloy bending parts
Why
Choose Supro MFG
As an advanced China sheet metal bending manufacturer, it has a wealth of professional knowledge, technology and advanced equipment. We understand the needs and standards of sheet metal folding parts in every industry, from agriculture, defense, medical, and automobile manufacturing.
Supro MFG has 12 different sheet metal bending equipment, and is proud to provide one-stop sheet metal bending services for any industry, while providing high-quality products, fast turnaround customer service and on-time delivery.
If you have any questions or concerns about our customized sheet metal bending service, please contact our sales team, we will actively meet your demanding requirements for the project.
Supro MFG is your reliable partner for high-quality precision metal bending.
sheet metal bending services
Professional Contract Manutacturing Services
CNC/Turret Punching services
At Supro MFG, we use cnc punching services to process large-area holes, embossing and other parts design. This is a process very suitable for large-scale production, achieving rapid turnover and economic benefits.
No need to cooperate with stamping dies, suitable for rapid prototyping or small batch operation of complex parts. Compared with plane laser cutting and metal stamping, CNC punching services have some unique capabilities and advantages.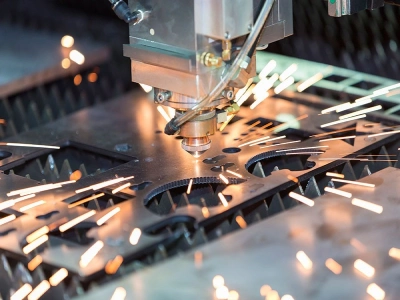 Laser cutting services
We have advanced 10.000kw industrial-grade laser cutting equipment, which handles fine engraving and cutting details on the metal sheet metal, and can cut stainless steel plates within 30mm at the maximum. The flat cut cross section can reduce the cost of secondary processing.
And to achieve a precision tolerance of ±0.05mm, more than 80 kinds of metal plate materials can be selected.
At Supro MFG, we can ship semi-finished products after laser cutting on the same day.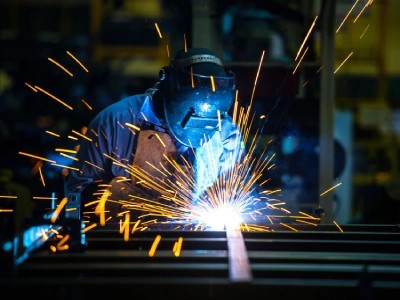 Welding fabrication services
Metal welding is an indispensable process for manufacturing parts of sheet metal. The metal is spliced and assembled at high temperature and will maintain high strength after cooling.
Metal welding is classified according to different media: gas flame, electric arc, laser, electron beam, friction and ultrasonic. It is widely used in the welding of various metal materials.
At SUPRO MFG, we use advanced welding robots for fully automated welding work.
sheet metal bending services
Sheet metal bending material solutions
Supro MFG offers a robust stockpile of materials to help your sheet metal bending parts can get up and running with a quick turnaround.
Within an hour, the metal material is ready for the sheet metal bending services.
Laser Cutting
Wire cutting
CNC Machining
bending
stamping
deep drawing
welding fabrication
Anodizing
Painting
Powder Coating
More Customized Solutions
sheet metal bending parts surface treatment
Reasonable surface treatment of metal parts can improve the durability, corrosion resistance, heat resistance, electrical conductivity and appearance decoration of the material.
Mirror polishing
Wire drawing
Galvanizing
Anodizing
Black oxide coating
Chrome plating
Electroplating
Powder coating
Sandblasting
Laser engraving
Printing
An Overview for :
What is
sheet metal bending

processing

Precision sheet metal bending is a three-dimensional product created by applying pressure on a metal plate, which exceeds the yield strength of the metal plate itself and deforms it into an angular shape.
This is a very common sheet metal forming process, and it has also become sheet metal folding, making it an economical sheet metal fabrication method.
According to different bending methods, it is divided into: V-Bending, Air Bending, U-Bending, Step Bending, Roll Bending, Rotary Bending, etc.
How to reduce the impact of rebound on the product?
How to calculate the K factor?
How to reasonably calculate the margin of the metal plate。
We edited an article about sheet metal bending, which elaborated on a variety of technical skills and issues to help you design a product with strong manufacturability.
FAQ
about sheet metal bending services
Are you looking for a reliable sheet metal bending manufacturer?
Would you like to receive the assembled Sheet Metal Bending product? Whether it is complex structure, strict standards of products, or a small number of orders.
Supro MFG can be solved smoothly, you do not need to bear any risk, protect your investment security.