Contract manufacturing
Sheet Metal Punching Services
CNC Sheet Metal Punching Services
CNC sheet metal punching is a pre-formed manufacturing solution, which is a process of cutting into geometric shapes or holes after removing material from a metal plate by applying a large enough shear force to the mold. Through the upper and lower two standard-shaped punches and dies, the punching position can be controlled in the form of numerical control codes to achieve very precise position requirements, and irregular punch shapes can also be customized to create special complex shapes.
This is one of the most mature technologies in metal manufacturing.
Precision CNC sheet metal punching is a low-cost alternative to laser cutting.
Our automated CNC sheet metal stamping turret can accurately process the most complex forming features, perforations and patterns at high speed. Sheet metal stamping is the most effective method to produce precision metal products with many holes.
sheet metal fabrication
solution
Professional Contract Manutacturing Services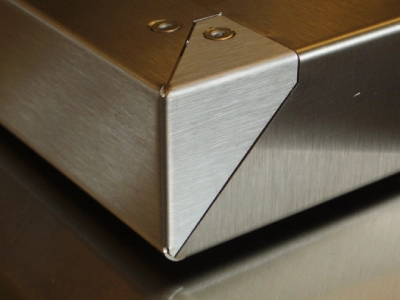 sheet metal bending services
With our extensive experience in sheet metal bending and our advanced equipment, we can handle sheet metal bending parts manufacturing tasks for any industry.
We can manufacture exactly what is needed: angles, "U" shapes, multiple bent shapes, "C" shapes, etc., as well as all complex product designs. Provides the same dimensional and fit tolerance consistency, +/- .05mm accuracy on features or edges.
SUPRO MFG will always exceed your quality expectations.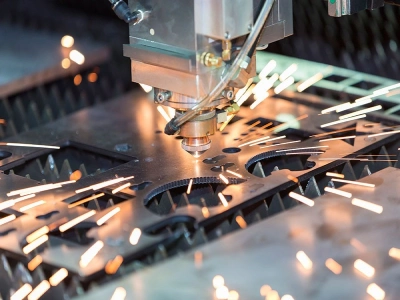 Laser cutting services
We have advanced 10.000kw industrial-grade laser cutting equipment, which handles fine engraving and cutting details on the metal sheet metal, and can cut stainless steel plates within 30mm at the maximum. The flat cut cross section can reduce the cost of secondary processing.
And to achieve a precision tolerance of ±0.05mm, more than 80 kinds of metal plate materials can be selected.
Laser cutting service is suitable for sheet metal prototypes and mass production, and is time-efficient and economical.
At SUPRO MFG, we can ship semi-finished products after laser cutting on the same day.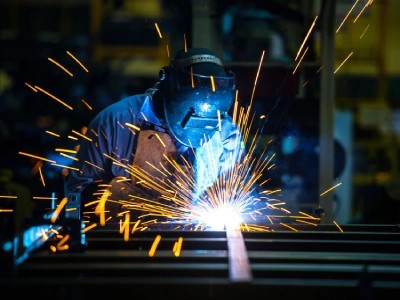 Welding fabrication services
Metal welding is an indispensable process for manufacturing parts of sheet metal. The metal is spliced and assembled at high temperature and will maintain high strength after cooling.
Metal welding is classified according to different media: gas flame, electric arc, laser, electron beam, friction and ultrasonic. It is widely used in the welding of various metal materials.
At SUPRO MFG, we use advanced welding robots for fully automated welding work.
Why
Choose SUPRO MFG
SUPRO MFG specializes in precision CNC sheet metal punching, with 5 large turret punch presses with different functions, as well as many kinds of punching tools with special shapes, ready to provide you with high-quality cnc punching sheet services at any time.
We have the ability to handle large quantities of sheet metal parts orders, and tailor-made punching molds tools can bring better cost-effectiveness to customers. 
If you are looking for a reliable manufacturer of cnc sheet metal punching in China, please contact our team for a quote, you will benefit from our high-quality supply service.
Plate CNC Punching services
Sheet metal punching material solutions
SUPRO MFG offers a robust stockpile of materials to help your products can get up and running with a quick turnaround.
Within an hour, the metal material is ready for the sheet metal bending process.
Laser Cutting
Wire cutting
CNC Machining
bending
stamping
deep drawing
welding fabrication
Anodizing
Painting
Powder Coating
More Customized Solutions
Do you want to manufacture a complex and assembled final product?
Would you like to receive the assembled Sheet Metal Bending product? Whether it is complex structure, strict standards of products, or a small number of orders.
SUPRO MFG can be solved smoothly, you do not need to bear any risk, protect your investment security.