China Supro MFG
metal Bracket
Supro MFG specializes in custom heavy duty brackets and custom metal bracket components suppliers for rapid bracket prototyping as well as long-term volume manufacturing needs.
Supro MFG is a top custom metal bracket manufacturer in China, manufacturing standard or non-standard metal bracket parts and related components for any application field at competitive ex-factory prices.
We have rich experience in metal bracket manufacturing, including: pan brackets, plate brackets, mounting brackets, display brackets, motor brackets, sensor brackets, slide brackets, flex brackets, transition brackets, angle bracket, heavy bracket, equipment bracket, cross brackets, u-shaped brackets, mounting brackets, support brackets or any custom bracket you need.
We can also actively provide a full range of custom metal bracket manufacturing solutions according to various needs, environments, application areas and functional requirements, including: sheet metal bending, metal stamping, die casting and more optional manufacturing processes.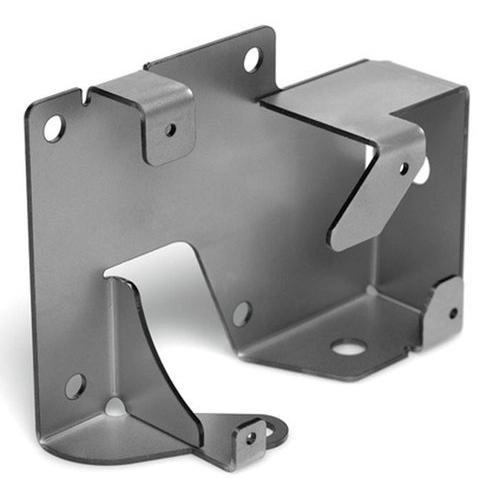 Custom metal bracket manufacturing
Supro MFG provides a wide range of custom metal bracket manufacturing solutions to help our customers save time, optimize product performance and enhance cost-effectiveness by improving product quality and efficiency, better catering to buyers from around the world and their project operations.
Heavy Duty welding Bracket
Why choose Supro MFG's Custom metal enclosure Services
Custom metal Bracket Material Solution
Supro MFG will choose the right materials, accessories, manufacturing process, etc. according to your needs and application. At the beginning of custom metal bracket projects, all fabrication details will get your permission. Helping you to complete your project with the easiest and most efficient way.
why Choose
Quality assurance
Our priority at Supro MFG is to ensure the on-time delivery of high-quality products. By setting up an assembled quality technology and control team, we conduct feasibility reviews of all manufacturing processes of parts, and troubleshoot human, equipment, and tooling hazards. The orderly production of products in the production line is closely monitored, which is unique in our manufacturing process.
Through the continuous improvement plan and the hard work of the quality control team, we can eliminate the cost waste and delay of defective products, ensure that all manufacturing processes are carried out at low cost, and the reliable products that users need are delivered on time.
Get instant ex-factory price quotation.
If you only have an idea or an old sample,Let us know.
with photo or video and get our quotation and manufacturing solutions.
Product design drawings or 3D model files.
Material standards and appearance requirements.
Product quantity demand.
Industry standards in the application field.
Functional requirements