About Supro Manufacturing Group
Performer of on-demand manufacturing of intelligent digital industrial sheet metal parts.
China Supro Manufacturing Group is located in Shanghai, was established in 2006. It focuses on a series of product design and manufacturing services for sheet metal fabrication. It strictly implements ISO9001-2015 quality standards and realizes innovative on-demand manufacturing of customized products through digital intelligent manufacturing production lines. 
Based on our rich manufacturing experience, professional technical support and the successful delivery of more than 20.000 projects, we have received the trust of more than 3,500 buyers worldwide.
At Supro, we focus on custom sheet metal cabinets, enclosures, brackets, and all demanding sheet metal shell products, and provide a series of turnkey manufacturing services, including: product design, mass manufacturing, surface treatment and complex Assembly service.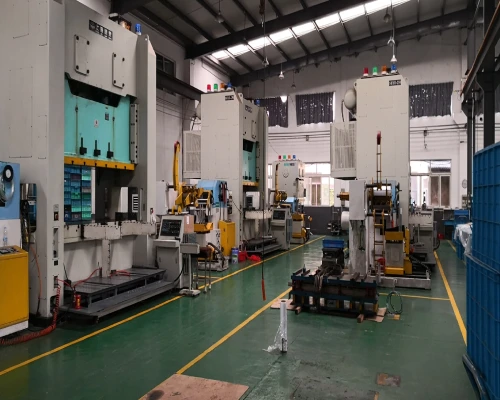 Supro represents the "Super professional supply" that we strive to become a global buyer.
What can we do for you?
At Supro MFG, we maintain a positive attitude at all times to handle sheet metal fabrication projects for customers, help customers quickly advance the project, and deliver high-quality sheet metal parts on time.
We have the ability to combine all internal manufacturing equipment with external supplier resources, including: 3 Axis, 4 Axis, 5 Axis cnc machining parts, precision mold design and manufacturing, Sheet Metal stamping parts, metal welding manufacturing, surface treatment, metal heat treatment, etc., A series of manufacturing services such as assembly and post-processing of multi-component products.
In many cases, customers will choose to involve Supro's engineering team in the product development process. With years of manufacturing experience and technical knowledge, we can provide customers with more manufacturability design suggestions and cost-effective manufacturing solutions.
We accept an "inspiration" or an old sample from the customer as the target. We are very willing to use our professional knowledge to help customers improve product design and requirements.
Provide automated sheet metal manufacturing services to the world through technological innovation and rapid response.
Supro MFG has invested in the establishment of 3 automated manufacturing bases to provide one-stop solutions for hybrid parts assembly, mass manufacturing and other needs through advanced intelligent manufacturing equipment. Change the bad impression of "poor quality, poor communication, and delayed delivery" made in China in the world's manufacturing industry.
Provide real China manufacturers ex-factory quotation.
Speed ​​up the development and manufacturing process of sheet metal projects.
Transparent production plan and schedule. (Weekly progress report)
One-stop turnkey manufacturing service.
Cost-effective product manufacturing services.
Choosing us is like choosing 20 suppliers.
24 hours *7Days online technical support.
Professional English technical consultant to maintain smooth communication.
Undifferentiated manufacturing services, no minimum order quantity.
Looking for a reliable custom sheet metal fabrication companies?
Talk To Supro MFG Expert Team
Contact us for competitive ex-factory prices,
and a full range of technical support services.